Campaign Video
and you'll receive our popular
newsletter with latest news,
videos, commentary & more.
Help Us Spread The Word!
---

HELP US GO VIRAL!!!!
We no longer have the
luxury of time.


---
Who's Online
Guest Users: 3
Contact Us
email us
P.O. Box 1086
Crestone, CO 81131
---
---
---
---
---
---
Be a courageous
American and
inspire others to
take a stand by
signing the Pledge to VOTE
OUT ALL INCUMBENTS! PLEDGE TO NEVER REELECT!
Download the Free Uncle
Sam Poster
and hand them
out EVERYWHERE
NEW Campaign Business Cards
Download here!

Site Navigation
---
---
Home Page
Project Directory
Top Stories
Latest News
Site Help
Full Story Archives
---
---

Interviews
KTAO Organization Info
Project Info Only Index
5 Minute Audio Summary
Radio Interview
Nutshell Project Summary
Simple Two Step Plan
Full Project Summary
FAQs
Promo Videos
FREE Uncle Sam Poster
Banner Ads
Join or Start A Meetup Group
Media Inquiries
All Federal Incumbents
All State Incumbents
Kickem Community Forum
Take the KTAO Pledge
What People Are Saying
Bumper Stickers & More
Please Donate
---
It's Time To Listen
To Your Elders!
Views: 1,006


Can you imagine the uproar if the Pope caused a tax to be placed on bagels? 2% of the population are causing 98% of the population to pay more for food and other products, which unjustly and unfairly leads to millions of dollars supporting Israel's war machine. More than $165 billion in products is subject to this KOSHER EXCISE TAX in the USA each year.


Views: 1,597


by Henry Makow Ph.D.
HenryMakow.com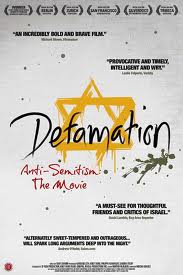 Prisoners of Zion

After giving the filmmaker considerable access, ADL Director Abe Foxman suppressed this movie because it revealed there is precious little anti-Semitism, certainly not enough to justify the ADL's 29 US offices, annual $70,000,000 fund raising, not to mention Foxman's $527,000 salary.



Yo'av Shamir's 2009 documentary on anti-Semitism, "Defamation," demonstrates that Jews are prisoners of Zionism as much as Palestinians and the rest of the world.

I found it painful to watch young Israelis being forced into mental cages. They steel themselves in fury against the world as they watch Holocaust atrocities and are taught that Jews are universally hated for no reason. On a trip to Poland, they actually play act being hunted by the Nazis.

As a Jew, I was brainwashed like them, taught that Israel is an indispensable "insurance policy" in case of a recurrence of "irrational hatred" from our Gentile neighbors. Amazing how few Jews question this narrative.

I wanted to tell these kids that the Holocaust took place to manipulate Jews into creating the state of Israel. In the 1930's, half of all German Jews intermarried. The Rothschilds financed Hitler in order to transfer these Jews to Israel, the linchpin of their New World Order. The Zionists worked hand-in-hand with the Nazis.



Views: 1,445





By Madison Ruppert, Contributing Writer
Activist Post

Over the coming weeks, 81 Congressmen -- a whopping 20% of the entire House of Representatives -- will be spending their time off not with their constituents, but instead in a foreign nation on a trip sponsored by a powerful lobbying group.

These 26 Democrats and 55 Republicans are being sent to Israel thanks to the American Israel Education Foundation, or AIEF, a group under the banner of the behemoth Israeli lobby known as AIPAC or the American Israel Public Affairs Committee.

While AIPAC forms the core of the Israel lobby in Washington, AIEF is responsible for bringing large groups of our so-called representatives to Israel every other August. This year half of the freshmen Republicans who were voted into office last year are participating in the getaway.

In 1990 AIEF was founded as a "supporting organization" of AIPAC, with AIEF providing "grant monies to educate opinion leaders about the U.S.-Israel relationship, to expand public awareness about issues affecting the Middle East and to encourage participation in public affairs, especially by students on college campuses where anti-Israeli propaganda is rampant."

Views: 1,987


By Rev. Ted Pike

National
Praye
r Network
The Guardian reports that during a dinner with British Prime Minister Tony Blair in 2002 Rupert Murdoch said "he didn't see what the Palestinian's problem was." Yet his son James (now head of Murdoch's News Corp.) replied it was because "they were kicked out of their f---ing homes and had nowhere to f---ing live."
James Murdoch's speech reveals a spiritually darkened soul. Yet his mind was capable of clearly understanding the thorn that has made the Mideast bleed: the 1948 expulsion by Israel of 800,000 Palestinians into concentration camps.
Last week 5,000 evangelicals gathered in Washington D.C. at the Christians United for Israel (CUFI) conference to agree with televised Prime Minister Netanyahu who said, "When you support Israel, you don't have to choose between your interests and your values; you get both." He encouraged the attendees to think of Israel as "indistinguishable" from America. Also, Haaretz says:
"News commentator Glenn Beck worked the audience into a frenzy, decrying the historical persecution of Jews, insisting that Israel cannot cede control over territories it controls, and calling upon the conference attendees to declare that they, too, are Jewish… Beck repeated a refrain that Netanyahu had introduced earlier, appealing to audience members to self-identify as Israelis and Jews themselves. He exhorted, "When we see Israelis not as part of us, but as us, we can move to the next level as human beings," adding, "Let us declare 'I am a Jew,' they cannot kill all of us."
What these two demagogues are really recommending is that millions of evangelicals, restricted both genetically and theologically from ever becoming fully Jewish, give themselves mind, soul and body to total identification with and support and unconditional approval of Israel.
Views: 1,232


By Keith Johnson
American Free Press
Although Sarah Palin was not among the seven Republican hopefuls who participated in the most recent June 13 GOP debates, she would have certainly found herself right at home with other high-profile politicians who have already pledged their allegiance to the Zionist agenda.
Aside from Ron Paul, the current lineup of pseudo-conservative presidential wannabes has demonstrated a biased affection for Israel at the expense of all other international relationships, and even over the best interests of the United States.
These Christian politicians even wear Israeli flag pins, yarmulkas and stars of David—whatever they can to convince Jewish voters and Christian Zionists they are on the side of Israel and "the chosen ones."
As an example, ahead of declaring his candidacy for a 2012 presidential bid, Mitt Romney made a trip to Israel to stump for an endorsement by Israeli Prime Minister Benjamin Netanyahu. The former governor of Minnesota, Tim Pawlenty, has likewise vowed that the United States will "stand shoulder to shoulder with Israel" if he is elected president. He also recently criticized the Obama administration for "an astonishing unwillingness to stand by Israel at the UN."
Views: 7,448


By Rev. Ted Pike
National Prayer Network
Israel-first evangelicals believe God's covenant with Abraham gives Jews today unconditional blessing from God, unconditional ownership of Palestine and rights to occupy it as a nation, even in unbelief, and that divine wrath threatens Israel's critics. But Scripture contains none of these promises! Nowhere does it say that God unconditionally blesses the Jewish people no matter what they do.
God first announced His covenant with Abraham in Genesis 12:2-3. In this and later affirmations, He established an everlasting covenant with Abraham in response to the patriarch's incredible faith. This covenant is first spiritual. It applies to everyone who is the spiritual seed of Abraham by obedience (Galatians 3). But it is also physical. It promises a covenant land to an obedient Jewish race.
God has never canceled His promise to Abraham that he would father a vast multitude and that his physical, obedient seed will occupy Palestine.



Views: 1,266





Israel has never had a government that so blatantly violates the core values of liberal democracy, which dismisses identities of 85% of the world's Jewry.

By Carlo Strenger
Haaretz

In June last year, Peter Beinart published an article in the New York Review of Books that created quite a storm by pointing out the deep estrangement between the young generation of American Jews and Israel. A year later, it is time to take stock.

Unfortunately, the situation has only grown a lot worse. In my travels to Europe I speak to predominantly Jewish audiences, but also to non-Jews who care deeply about Israel. They voice their pain and anguish openly: They want to understand what has happened to Israel. They desperately want to stand by it, but they are, increasingly, at a loss of knowing how to do so.

Their questions are simple. They know that Israel is located in one of the world's most difficult neighborhoods; they have no illusions about the Iranian regime or Hezbollah; and they know the Hamas charter. But they don't understand how any of this is connected with Israel's settlement policies, the dispossession of Palestinian property in Jerusalem, and the utterly racist talk about the 'Judaization' of Jerusalem. They feel that they no longer have arguments, even words, to defend Israel.

Israel has never had a government that so blatantly violates the core values of liberal democracy. Never has a Knesset passed laws that are as manifestly racist as the current one. Israel has had foreign ministers who were unworldly and didn't know English; but it has never had a foreign minister whose only goal is to pander to his right-wing constituency by flaunting his disdain for international law and the idea of human rights with such relish.

Moreover, there has never been a government so totally oblivious of its relation to world Jewry. It passes laws that increase the Orthodox establishment's stranglehold on religious affairs and personal life - completely disregarding that 85 percent of world Jewry are not Orthodox - and simply dismissing their Jewish identities and their institutions. As a result, this majority of world Jewry feels Israel couldn't care less about its values and identity.
Views: 1,436


CODEPINK: Women for Peace, Global Exchange, Interfaith Peace-builders, and the Fellowship of Reconciliation, together with over 100 peace and justice groups, are organizing a gathering in Washington DC from May 21-24, 2011, called "Move Over AIPAC: Building a New US Middle East Policy," and we would like to invite you to be a part of this important national happening! Timed to coincide with the annual policy meeting of the American Israel Public Affairs Committee (AIPAC), we will bring activists and concerned citizens from around the country to learn about the extraordinary influence AIPAC has on U.S. policy and how to strengthen an alternative that respects the rights of all people in the region. More info about the DC actions here.
More generally, Move Over AIPAC is a campaign that aims to wean U.S. policy away from AIPAC's grip towards an even-handed position that respects international law and the human rights of all people in the region.
Views: 2,999


By
Anthony Lawson
This was produced in a past election cycle but it's still as relevant today. AIPAC does the same thing over and over and over again, with complete impunity.







Views: 2,427





Editors Note:
There will be those of you who see this and IMMEDIATELY react the way the Zionsist have conditioned you to react. Oh not this can't be true. THAT shows you how deeply you have been conditioned.




But just step back a moment, and just look at this design from a purely "DESIGN" point of view. Can you possibly have chosen a MORE UGLY DESIGN?! I mean come on. This is ridiculous!!!! There is something else going on here and this video explains exactly what it is. Don't underestimate the power of subliminal propaganda. If you want more proof of how powerful subliminal stimulus is check out:

Mind Control With Darn Brown:





***************




In March 2011 the mainstream media reported Iranian alarm that the logo for London's 2012 Olympics had been encoded simultaneously to spell out the word ZION - a celebration of the predatory Zionist state in Palestine founded in 1948 (the year of the previous London Olympics). In this video the Islamic Republic of Iran News Network interviews Lady Michèle Renouf and lawyer Philip Bree, who explain the background to this affair: the "brand consultants" and advertising agencies with close ties to leading Zionists and the Western political establishment; the influence of Freemasonry among the founders of the modern Olympics, such as their main instigator Baron Pierre de Coubertin; and the occult/Masonic significance of the famous Olympic symbol.






Please Make A One Time Donation
You can send a check
or money order to:
The KTAO Project
P.O. Box 1086
Crestone, CO 81131
or donate online:

Essential Reading
Declaration of Independence
The Constitution
The Bill of Rights
Citizen's Jury Handbook